Eclectic Elegant Fashions with Street Sense
A decade in high-fashion, a lifetime of style. Cozette's Boutique curates an extraordinary and ever-evolving collection of Parisian designers, local artisans, Eastern influences, and sustainably-crafted clothing for the modern, expressive woman.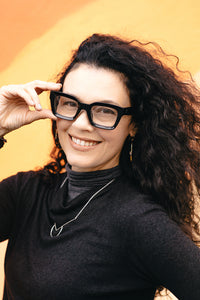 Curated by Cozette
With nearly two decades in the international high-fashion modeling industry to her name, Cozette Roche was only beginning her career when she set foot in Paris. 
Cozette's Boutique has lived on the historic 600 Block on Central Avenue in St Petersburg, Florida for eight years. Through her connections with local and international artisans and designers, Cozette's curated collections are ever-changing and always eye-catching.
Bold patterns, sustainably-made staples, artisan designer one-of-a-kind pieces, and African-inspired textures are among the many facets of Cozette's style that you will find in her boutique. Always on the hunt for emerging local and international designers and never afraid to bring a new product to center stage, Cozette's Boutique has a little something for the wildly expressive soul inside us all.
Meet Cozette
Visit Cozette's Boutique
645 Central Avenue, Suite #1
St Petersburg, FL
We are open and welcome you in!
We invite you to shop our online collection from the comfort of your home! 
Shipping prices are calculated for your convenience at checkout. Shipping costs may vary. Cozette's Boutique does not accept returns.